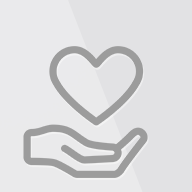 Monthly Goal
$200.00 USD
24 days remaining
Here you will find basic information about the board. This is only meant to be a supplement to the FAQ.

Latest:

Board Software Upgraded Faggy,

Jan 28, 2016

A place to discuss upcoming events, past events and post pics and videos.

Latest:

I figured out my fucking password. JoeyDVDZ,

Oct 18, 2014

Latest:

Opie w/ Jimmy's position on the Anthony and Dani situation Faggy, Feb 6, 2016 at 9:54 PM

Latest:

Solo Opie w/ Florentine, 2/4/16, Wandering Around for Ten Years oldmandick, Feb 4, 2016 at 7:57 PM

Latest:

Radio Shock Jock Anthony Cumia Arrested for Domestic Violence Faggy, Feb 5, 2016 at 6:47 PM

Listening/Viewing Threads

Latest:

TACS First Quarter of 2016 Listening Thread Since WYSP, Feb 6, 2016 at 11:36 AM

Let us know about some cool websites you have found.

Latest:

The status of Abe Vigoda izzy izkowitz,

Jan 26, 2016

Did you see a cool video on YouTube, Break, etc.? Tell everyone about it here!

Latest:

The Carnage Dossier (NSFW or life) THE FEZ MAN, Feb 6, 2016 at 6:33 PM

Discussion about internet radio shows and podcasts.
Users found this page by searching for:
wackbag

,

opie and anthony

,

wackbag.com

,
whackbag,

wackbag forum

,

opie and anthony message board

,

wackb

,

whackbag.com

,

wackbah

,

opie and anthony dan stansbury