In the spirit of keeping Father Time (and the Bear that is Creasy) from bringing forth furious retribution I present the first of many stories from the lying liars that are fishermen.
Drove on the ice for the first time this ice fishing season yesterday. It's over a foot thick and there were dozens of other, much heavier, vehicles driving on the ice before me. Still much pucker factor in force.
My brother and I caught 15 perch and kept 13. Two of 'em were tiny. The rest of them are going to be delicious.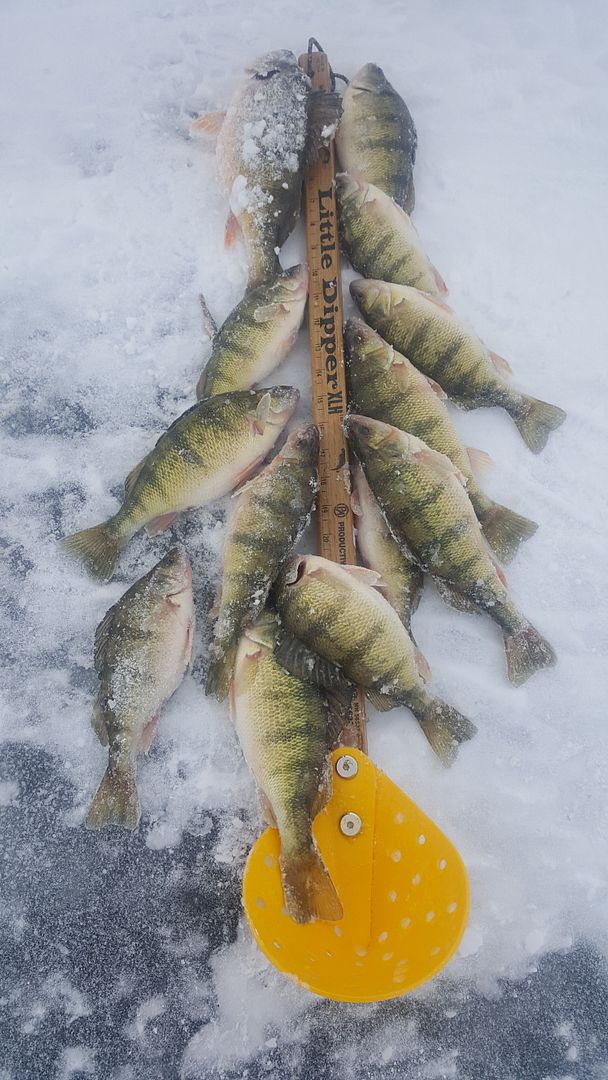 I'm learning how to clean fish with this method:
It's not going as well as I had hoped. I'm getting a little better each time, but the process is not going so quickly.
1