I want to have L'il Jimmy's babies
Here's a pic of how he looks in his next film, "You Don't Mess With the Zohan"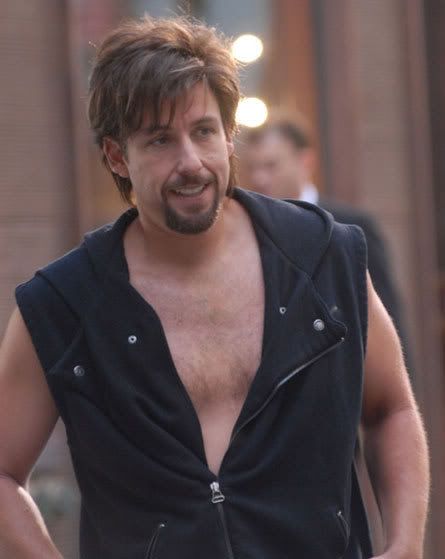 PLOT: A Mossad agent fakes his death so he can re-emerge in New York City as a hair stylist.
Granted, Judd Apatow is one of the writers, but the female star is Mariah Carey. ugh.