I want to have L'il Jimmy's babies
This could be radio gold if the bbbboys weren't off next week.
An art-and-commerce initiative called The Aphrodite Project has developed GPS-enabled PLATFORM SHOES FOR PROSTITUTES. The shoes have "an audible alarm system, which emits a piercing noise to scare off attackers. The shoes are also outfitted with a built in GPS receiver and an emergency button that relays both the prostitute's location and a silent alarm signal to public emergency services. Where there are problematic relations with law enforcement.... the shoes will relay the signal to sex workers' rights groups."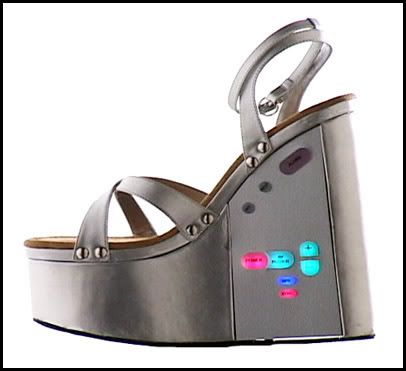 Here's the website:
http://theaphroditeproject.tv/