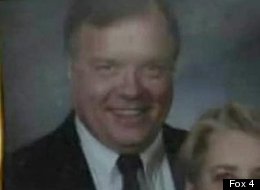 Kevin Mashburn, shown here in an undated photo, was killed last Wednesday.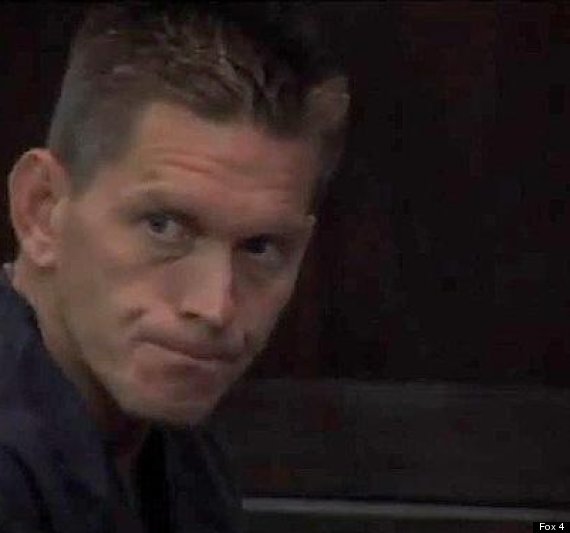 Savage
Middlemas pleaded not guilty to first-degree murder and attempted first-degree robbery at his court appearance on Monday. His bond was set at $1 million. He faces a maximum punishment of
two life sentences
if convicted on all charges, Fox 4 reported.
An AT&T worker who'd been bludgeoned with a crowbar sent a series of texts begging for help as he sat in his utility truck dying.
Kevin Mashburn, 58, was found barely clinging to life last Wednesday morning in his truck in Gladstone, Mo. after the intense back-and-forth messages with an AT&T dispatcher and one of his friends.
He'd been making overnight repairs for the company when he was beaten allegedly by ex-con Bryan Middlemas during an attempted robbery. Following the attack, Mashburn
sent his first message at 2:52 a.m.
to an AT&T dispatcher, according to Fox 4.
"Amanda I NEEDE YOU TO CALL ME AN AMBULANCE," he wrote. "I HAVE BEEN ATTACKED ... HELP ME PLEASE."
About 20 minutes later, she responded and Mashburn relayed his location.
He also texted a friend, named Gracie, and described his injuries.
"I was attacked wiyh a flat crowbar," Mashburn typed to her.
"We are praying," she responded. "You hurt bad?"
"Yes," Mashburn wrote, "head split open."
Cops found him at 3:30 a.m. and Mashburn was rushed to a hospital,
where he was pronounced dead
, the
New York Daily News
reported.
Middlemas, 35, has a record of arrests for assault and drug possession. Before attacking Mashburn with a crowbar from his utility truck, Middlemas reportedly demanded money from him.
After the bludgeoning, Middlemas reportedly called a former cellmate and described the attack.
Link
Two pages of charges for this asshole from 1996, 1998, 1999, 2007 and 2008. Note some are traffic related but most of them are criminal charges.