Not the film but maybe the GREATEST piece of comic literature EVER written.
picked this up tonight for the 30th time and I still find myself blown away at how good of a story this is... especially that it was written over 20 years ago!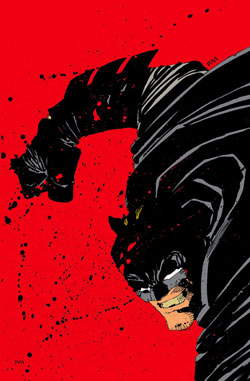 Gotham City is a hell on earth, street gangs roam but there are no heroes. Decay is ubiquitous. Where is a hero to save Gotham? It is 10 years since the last recorded sighting of the Batman. And things have got worse than ever. Bruce Wayne is close to being a broken man but something is keeping him sane: the need to see change and the belief that he can orchestrate some of that change. Batman is back. The Dark Knight has returned. -- Mark Thwaite
Absolute Dark Knight
This link is to the hardcover that contains both " The Dark Knight Returns" and the long awaited but nowhere near as good (even though it is still a good read, especially if you're a fan) " The Dark Knight Strikes Again"
I highly recommend anyone who is a fan of comics, literature, and or batman check this out.... You will not be dissapointed