In The Danger Zone...
Wackbag Staff
Tornado missed us by at least 10 miles. Got delayed by 45 minutes and managed to get half of the decking on. Once again, the dog didn't do a goddamn thing to help.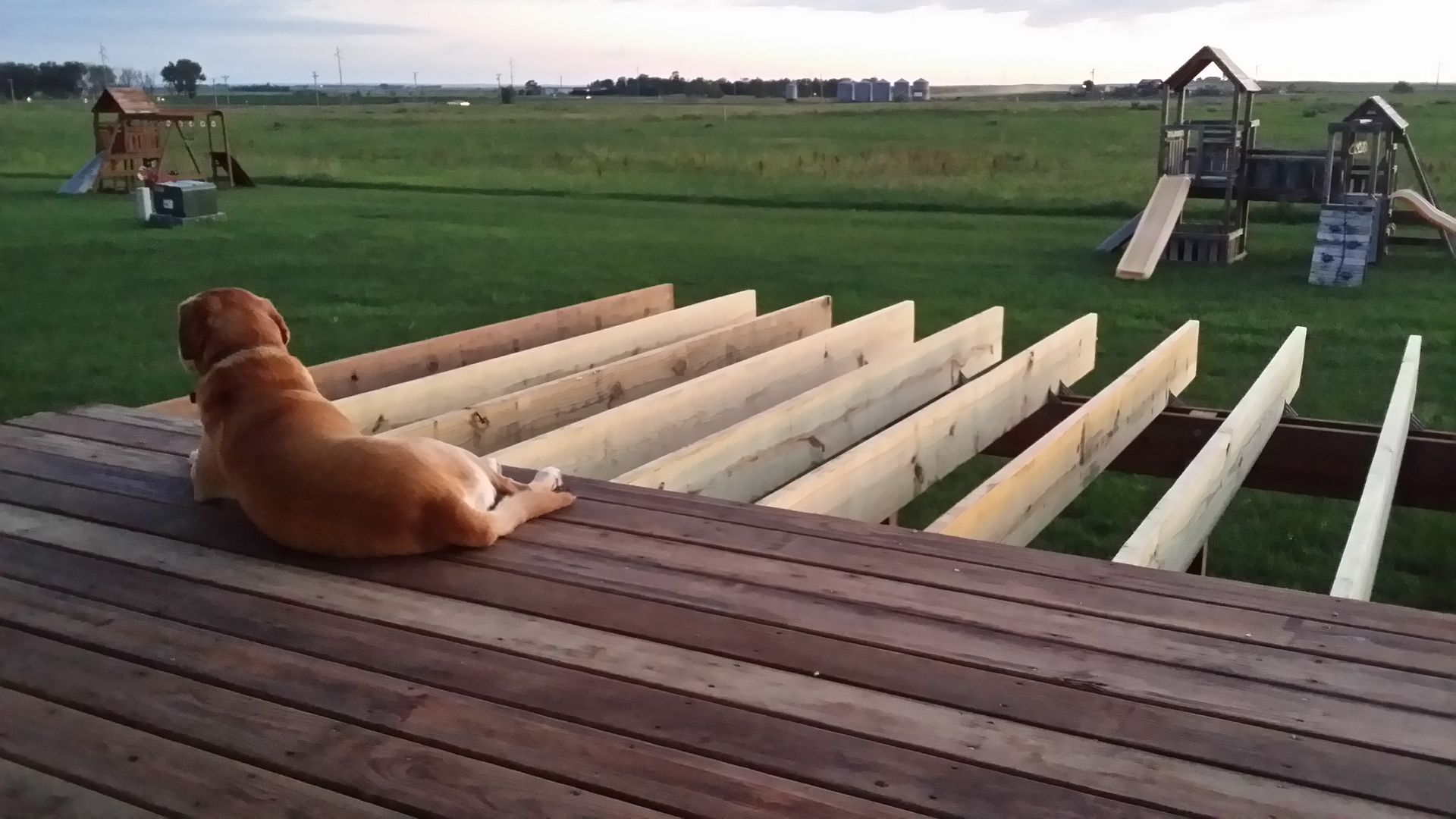 As well he shouldn't. You wanted the deck, you build it.