http://www.nbcphiladelphia.com/news...uale-Murder-Released-From-Jail-225126322.html
Older Brother Charged in Autumn Pasquale Murder Released From Jail
By Kelly Bayliss and David Chang
| Tuesday, Sep 24, 2013 | Updated 10:29 PM EDT
View Comments (
0
)
|
Email
|
Print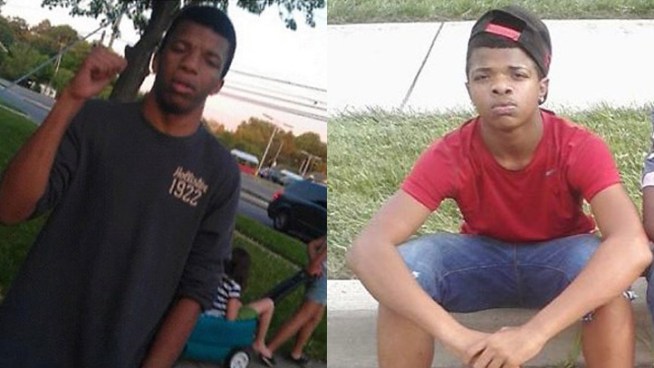 (L) Twitter.com, (R) Facebook.com
Dante Robinson (L) and Justin Robinson (R).
A South Jersey teenager who was initially charged in the murder of 12-year-old Autumn Pasquale was released from jail on Tuesday, according to a friend of the girl's family.
Jessica Gearhart told NBC10.com that 18-year-old Dante Robinson was released from a youth correctional facility on Tuesday after pleading guilty to obstruction. Robinson was sentenced to six months in jail and released with time served, according to Gearhart.
Earlier this month, Robinson's brother, 16-year-old Justin Robinson, was sentenced to 17-years in prison for Pasquale's murder.
The plea deal for Justin Robinson was upheld in a New Jersey courtroom on September 12 as friends and family of the victim looked on.
Justin pleaded guilty in adult court in August to aggravated manslaughter, saying he alone and not his brother strangled Autumn in October of 2012 in Clayton.
Police say Autumn was riding her bike to a friend's house when Justin and Dante lured the girl into their home with the promise of trading bike parts.
Two days after she disappeared, Autumn's body was found in a recycling bin near the boys' home.
Both were both charged with murder.
"Autumn's death was senseless and it shook the community to its core. There will never be punishment commensurate with her brutal killing," said Camden County Prosecutor Warren W. Faulk.
Prosecutors said complications in the case led them to cut a plea deal with Justin Robinson on a lesser charge.
First, because Justin Robinson was 15 when the crime was committed and had what authorities called "diminished capacity," it was not certain that his case would have been moved to adult court.
If he had been convicted of murder in juvenile court, he could have had a chance of parole in less than seven years. With his plea deal in adult court, he will have to serve at least 14 years before being eligible for parole.
Faulk said there was no clear evidence other than the boy's admission that it was he and not his brother who choked the girl to death.
Photos and Videos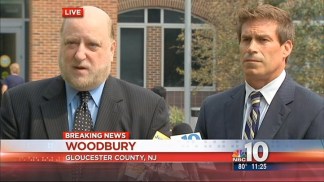 Teen Sentenced in
Autumn Pasquale Murder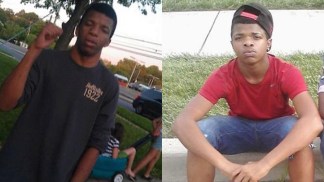 Friends, Family Call
for Harsh Sentence...
More Photos and Videos
The Prosecutor's Office have not yet confirmed Dante Robinson's release. Gearhart told NBC10.com that the Pasquale family was extremely upset by the news but have chosen not to speak on it publicly.
Dante Robinson's attorney spoke to NJ.com
on behalf of the teen's family.
"This confirms what we already know," his attorney, Chris Hoffner, said. "Dante did not hurt the decedent and was not involved in her death or the moving of her body. People may not want to believe it, but the truth prevailed today, and Dante is home."
This is enraging. Basically the younger brother is so uneducated and stupid he might qualify as being a retard so the prosecution gave him a plea deal rather than face him getting off on a juvenile sentence so the younger brother confesses to killing the girl and says he did it alone and the older brother had nothing to do with it so his older brother wouldn't get charged.