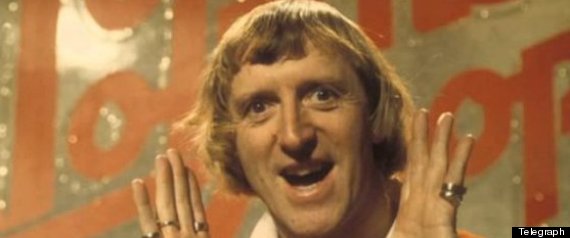 The late Jimmy Savile, a British host of children's programming, may have assaulted some 20 girls over a 40 year period, cops say.
LONDON — British police say the late children's television host Jimmy Savile may have sexually assaulted more than 20 girls over a 40-year period.
Commander Peter Spindler said Tuesday that London's Metropolitan Police has received eight criminal allegations against Savile, including two of **** and six of indecent assault, primarily against girls aged 13 to 16. He said the force believes it will "come up with between 20 to 25 victims."
Spindler said police were working with broadcasters BBC and ITV to investigate Savile, who was one of Britain's best-known TV personalities.
Savile, who died last year aged 84, hosted "Top of the Pops" and children's program "Jim'll Fix It" and was well known as a charity fundraiser.
Since his death several women have come forward to say he sexually assaulted them
Link
Jim'll Fix It
- Looks like he did...