Dec 8, 2004
49,460
21,281
693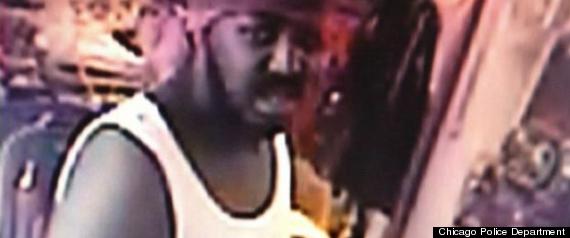 Location dictates spoilering redundant...
Chicago police over the weekend released a photo of the man who attacked a Northwest Side store clerk with a baseball bat because his store did not carry XXXL tank tops.
The strange attack
happened between 10:30 and 11 a.m. on July 16
in the 5500 block of West Belmont Avenue in the Belmont-Cragin neighborhood.
According to DNAinfo Chicago,
the attacker was already holding a baseball bat
when he walked into the store and asked the 51-year-old clerk for the tank tops. When the clerk said they didn't sell that size, he was struck with a baseball bat and sustained a cut to his head.
Police say the attacker was black, between 23 and 30 years old, between 5'8" and 6' tall and weighing between 200 and 250 pounds. The man was wearing a red bandana and white tank top and had brown eyes and black hair.
Anyone with information is being urged to call detectives at 312-744-8261 or submit an anonymous tip at TIPSOFT.COM.
Link
Seems reasonable...