Honors teacher from Montclair charged with sexual assault of student
Saturday, September 1, 2012 Last updated: Sunday September 2, 2012, 9:35 AM
BY COLLEEN DISKIN
STAFF WRITER
The Record
Pages: 1 2 > display on one page | Print | E-mail

The winner of last year's Essex County's "Teacher of the Year" award is facing multiple counts of sexual assault, another in a recent string of educators accused of having predatory relationships with their students.

Erica DePalo, 33 of Montclair, an English teacher at West Orange High School, was arrested about 7:30 p.m. Friday and accused of having a sexual relationship with a 15-year-old male student she taught in her honor's English class, according to the Essex County Prosecutor's Office.

DePalo, who is also the school's junior varsity tennis coach, was charged with first-degree aggravated sexual assault, second-degree sexual assault and endangering the welfare of a child. Bail was set at $100,000, said prosecutor's office spokeswoman Katherine Carter.

Police allege that DePalo began a sexual relationship with a male student sometime in mid-June and that it continued until this past Tuesday. Attempts to reach her attorney for comment Saturday were unsuccessful.

DePalo, who taught Honors English to ninth- and tenth-graders, was selected as Essex County's 2011-2012 top teacher as part of the state Department of Education's "New Jersey Teacher of the Year" program.

She was presented with a commendation from the Essex County Board of Chosen Freeholders in October 2011. At the time she was quoted as saying, "I am merely a representative of all the hardworking dedicated teachers, especially those with whom I work at West Orange High School ... teachers who are committed to their students, who consistently advocate for their students, and who exceedingly go above and beyond their everyday duties and job descriptions."

DePalo, who is single, has been employed at West Orange High School since 2003 but was suspended upon her arrest Friday.

A graduate of Villanova University, DePalo earned a master's in Liberal Studies from New York University. She serves as an advisor for the National English Honor Society and as the school's ninth grade Small Learning Community Coordinator, according to a profile of her on the state Department of Education's website, which gives biographies of all the county "teacher-of-the-year" winners. She was working under a $2.5 million grant awarded by the U.S. Department of Education to design curriculum for a newly developed Freshman Seminar course,

DePalo made a video after winning Essex County Teacher of the Year in 2011, in which she said. "I don't have any children. And I always say that I don't have any children to go home and take care of, but every morning and every day that I go to school I have 110 children that are very near and dear to my heart."

DePalo is not the first award-winning teacher to be accused of having a sexual relationship with a teenage student. In 2008, James Darden was sentenced to eight years in prison, after admitting to having a two-year sexual relationship with a student that started when she was 13. In 2005, Darden had won the prestigious Milken Family Foundation Educator Award and his arrest shocked the community at Thomas Jefferson Middle School in Teaneck, where he had been a beloved and popular teacher.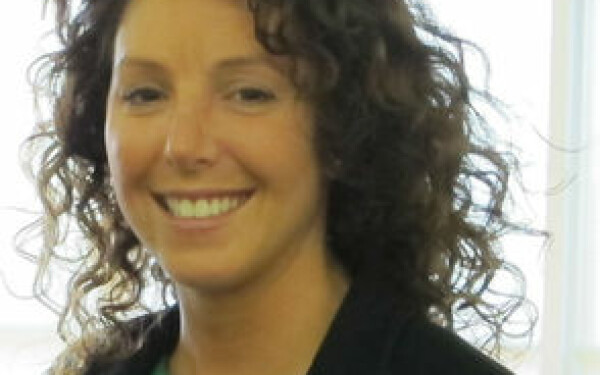 Another pic at the link:
http://www.northjersey.com/news/edu...r_charged_with_sexual_assault_of_student.html
Here is her iheartmyteacher page:
http://www.iheartmyteacher.org/inde...west-orange-new-jersey-arrested-aug-2012.880/