I went back a year to see if their was a thread on this and I couldnt find one.
I know this game doesn't come out for at LEAST a year but I am already very excited.
The TGS is this week and they released some new screens, now I am not trying to start a "which is a better console" argument BUT after seeing this screen from actual in game I was blown away. I have played alot of 360 games and while alot look good... none that I have seen look like this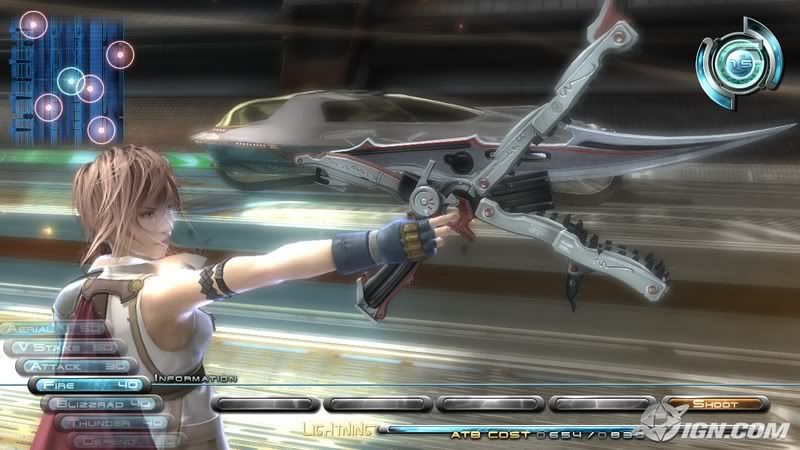 Here are some links to FF13 news and pics/vids
PICS
Trailer
*note this is from over a year ago, sadly there isnt a recent one...yet*
Articles
This is the latest article on FF13, it is from the TGS
TGS 2007: Final Fantasy Fabula Nova Crystalis Trailer Impressions
A quick glance at the three 13's.

September 19, 2007 - At TGS 2007 in a closed-doors trailer screening Square-Enix ran two incredibly detailed trailers for Final Fantasy XIII and Versus XIII, as well as one for Agito, the mobile version. FFXIII is the PS3-only RPG, and the footage shown was all CG, and it filled in some more details about the game world and the characters you'll likely play as. In addition to the gun wielding heroine we've seen in previous screens and footage, this new trailer revealed a brunette with a bow, some kind of cybernetic female that seemed to be partially comprised of water, and a guy with a cap that rides a motorcycle. As with most Square-produced CG sequences, there were a lot of close-ups on the characters as they smirked knowingly before launching into an attack.

Though the video started with the train sequence we've seen a few times now, it eventually revealed a stunning canyon vista where hulking dinosaur-like creatures lumbered in sparkling waters under what appeared to be a planet in the sky dripping ice. Few story details could be gleaned from the trailer, except that it will again involve crystals. But such a notion is already built into the title. No release date was given.

The Versus trailer had less of an epic presentation, but was still impressive. It featured the grey-haired main character descending a staircase outside a stately looking building in a dismal metropolis. He was getting shelled by armored guards at the bottom of the steps but deflecting their bullets with some kind of magical shield. Cut between the action sequence where he decisively sliced them all up with his sword were scenes with a white robed sage overseeing some kind of magical device, and a sword-wielding female character dressed in a skirt. Also shown was a male character in a vest armed with a short gun. He and the grey-haired character appeared to be comrades, as they took a car trip together out of the city into a desert wasteland featured near the trailer's end. No gameplay was shown during the demo, but it did flash a line of text, "this is a fantasy based on reality," whatever that means. Again, no release date.

For Agito, a CG trailer showed a student at some kind of fantastical school activating a crystal-powered device, which subsequently exploded. The trailer was brief, but it appears to incorporate a large host of students as playable characters.
Hopefully all three of these trailers will be "up" soon