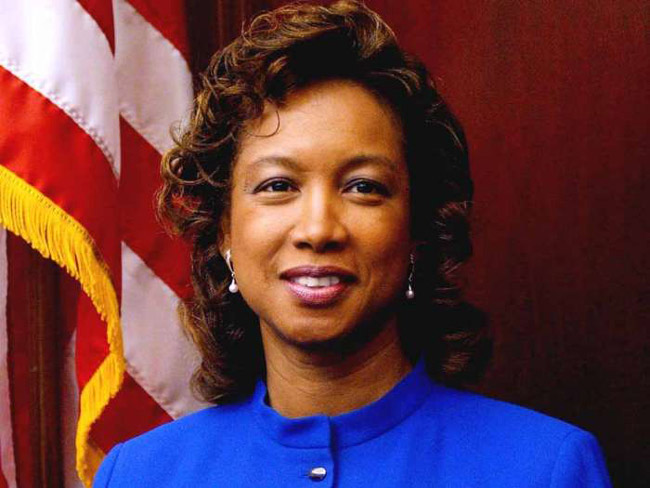 Wed Mar 13, 2013 4:02pm EDT

TALLAHASSEE, Florida (Reuters) - Florida Lieutenant Governor Jennifer Carroll abruptly resigned after an Internet cafe company that was her former consulting client was linked to an alleged illegal gambling racket, state officials said on Wednesday.

Carroll, who was not charged with wrongdoing, sent a brief note to Governor Rick Scott on Tuesday tendering her resignation, saying, "It has been an honor to have served the State of Florida in this capacity."

Carroll, a Republican, was the highest-ranking woman in state government and the first black official elected statewide.

Her resignation came hours before authorities announced that 57 people had been charged in a $300 million conspiracy allegedly orchestrated by Allied Veterans of the World, a non-profit organization that runs Internet cafes.

Operation "Reveal the Deal" uncovered what law enforcement officials described as a "sophisticated racketeering and money-laundering scheme stemming from 49 illegal gambling centers operating under the guise of Internet cafes," according to a press release by the Seminole County Sheriff's office.

"The organization falsely claimed to be a charitable veterans' organization, but instead deceived the public and government while lining the pockets of its operators," it said.

Investigators say the group took in $300 million from January 2008 to January 2012, but gave less than 2 percent to charity.

The investigation began three years ago after a World War Two veteran stopped into an Allied Veterans storefront and said to himself, "My God this isn't about veterans, it's a casino," said Seminole County Sheriff Donald Eslinger.