I swear I started one of these a couple years back, but I guess I didn't. Anyway, download it and run it on your system, then share the results here. Here's my new toy.
Macbook Pro 15 inch, quad core i7 with 8gb of RAM.
And the piece of shit Acer I'm posting from as we speak.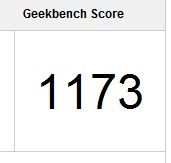 AMD Athlon 2650e 1.6 ghz, 3 gb RAM