Andrea Moton And Sherry West Plead Guilty In 'House Of Horrors' Scissor Murders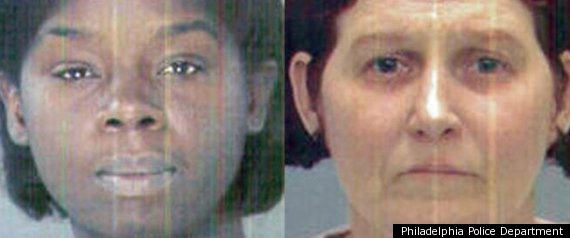 Two former workers at a southeast Pennsylvania abortion clinic referred to as a "House of Horrors" pleaded guilty Thursday to third-degree murder. The charges stem from the deaths of a patient and seven babies who were born alive and then killed with scissors.
Andrea Moton, 34, of Upper Darby,
admitted guilt in the slaying
of a late-term baby that a patient had delivered into a toilet at the Women's Medical Society in West Philidelphia.
"The baby was moving and looked like it was swimming," the grand jury report reads. "Moton reached into the toilet, got the baby out and cut its [spinal cord]."
Sherry West, 52, of Newark, Del., pleaded guilty in the February 2009 death of Karnamaya Mongar. A 41-year-old immigrant from Nepal, Mongar died of a fatal drug overdose that was allegedly administered during an abortion at the clinic.
The facility where the women worked -- an abortion clinic the grand jury called an "abortion mill" and
Philadelphia District Attorney Seth Williams
referred to as a "house of horrors" -- was operated by Dr. Kermit Gosnell, 70. According to prosecutors, the clinic catered to mostly poor, minority and immigrant women.
On Feb. 18, 2010, the FBI and detectives from the Philadelphia District Attorney's Office executed search warrants at the clinic as part of an investigation into illegal prescription drug activity. What investigators found inside proved to be far more troubling.
"Bags and bottles holding aborted fetuses were scattered throughout the building,"
Williams said during a January news conference
. "A row of jars containing severed feet lined a shelf. Furniture and equipment was dusty, broken, [and] urine- and blood-stained.
Untrained, unsupervised workers injected dangerous drugs into women undergoing illegal late-term abortions."
During the course of the drug-trafficking investigation, the district attorney's office learned about Mongar's death. They also discovered Gosnell and members of his staff allegedly performed abortions beyond the 24-week limit prescribed by law.
Prosecutors said Gosnell, a family physician, was not certified in obstetrics or gynecology.
"In case after case, Dr. Gosnell and his assistants induced labor; forced the live birth of viable babies in the sixth, seventh and eighth month of pregnancy; and then killed those babies by cutting into the back of their necks with scissors and severing their spinal cords," Williams said.
Gosnell, his wife and eight of the clinic workers
were arrested in January
, after the grand jury released the findings of its lengthy investigation into his clinic.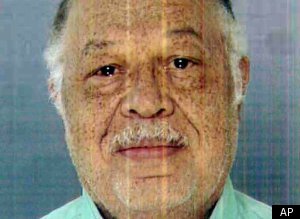 The abortion doctor
faces charges of third-degree murder
in the death of Mongar and seven murder charges for the deaths of infants killed "after being born viable." In addition to the murder charges, Gosnell faces charges of infanticide, conspiracy, abuse of a corpse and several other related offenses.
Neither Gosnell, who is being held on $2 million bail, nor his attorney has commented on the most recent developments. A gag order also prevents prosecutors from discussing the case.
In March, Gosnell denied any wrongdoing.
"I know that I have done my very best to provide the very best care to my patients,"
Gosnell told Philadelphia's Fox 29 WTXF
.
Nevertheless, Gosnell, who also had a clinic in Delaware and a practice in New York, should have been caught long before the drug raid, the grand jury said in its findings. It placed partial blame on multiple agencies that allegedly ignored complaints about him and failed to visit or inspect his clinic since 1993.
According to the Pro-Life Union of Southeastern Pennsylvania, Gosnell performed an estimated 5,754 abortions between 2004 and 2008. Prosecutors allege he earned about $15,000 a day.
The grand jury also claims that complaints directly filed with various organizations -- some by attorneys who were representing patients of the clinic -- were not handled properly.
Gosnell has been named in more than three dozen civil suits going back 20 years. Of those, 10 are malpractice suits, the Fox News affiliate in Philadelphia reported.
According to Williams, Gosnell had "infected his patients with venereal diseases" and sent "woman after woman to the emergency room" with punctured uteri and intestines.
"We think the reason no one acted is because the women in question were poor and of color, because the victims were infants without identities, and because the subject was the political football of abortion," the grand jury said.
While the agencies named by the grand jury were not found to be criminally liable, the grand jury did recommend further regulations be enacted and additional hearings be held.
"If oversight agencies expect to prevent future Dr. Gosnells, they must find the fortitude to enact and enforce the necessary regulations," the grand jury stated. "Rules must be more than words on paper."
West, Moton and Elizabeth Hampton, a former clinic worker who pleaded guilty to a perjury charge on Thursday, are the first employees of the clinic to have their day in court. West and Moton now face more than 100 years behind bars. Seven others, including Gosnell, still face trial.

Link