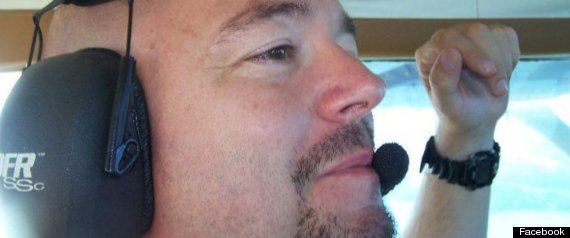 A hitchhiker from West Virginia pleaded guilty Monday to criminal charges in Montana for falsely claiming to be the victim of a drive-by shooting, leading to another man being jailed for an offense he did not commit.
Under a plea deal with prosecutors, Ray Dolin of Julian, W.Va., would receive a six-month suspended jail sentence and have to pay more than $2,000 in fines and $5,583 in restitution to the Valley County Sheriff's Office.
Dolin pleaded guilty to tampering with evidence, making a false report and obstructing a peace officer during an appearance before state District Judge John McKeon in Valley County.
Sentencing was set for January 22.
The struggling photographer has admitted to shooting himself in the arm on June 9 while hitchhiking near Glasgow in northeastern Montana. He initially claimed it was a drive-by shooting and stuck with that story even when a Washington state man was arrested and jailed.
After his tale unraveled and Dolin was confronted by investigators, he claimed he had been trying to kill himself by shooting himself in the heart but missed.
Dolin also said he should have come forward with the truth sooner, but instead threw away the revolver he used to shoot himself and told authorities that he'd been shot by the driver of a maroon pickup, according to court documents.
Authorities alleged a more calculated motive: They said Dolin shot himself in an attempt to gain publicity for a photographic memoir on kindness that he claimed to be working on.
He spoke frequently about that memoir in the days after he shot himself – to members of the family that pulled over to help him, to rescue workers and Valley County law enforcement and in interviews with The Associated Press.
When he was confronted on June 14 while at a Veterans Affairs hospital in Miles City, Dolin told officials that he made up details including the description of the truck driven by his supposed assailant. But he maintained that the photographic project on kindness was real and said he "wanted to die when he found out someone else had been arrested for shooting him," according to court documents.
Valley County Attorney Nickolas Murnion said Monday that motivation was not addressed in the plea agreement.
"We don't have to get into motivation on a plea deal. If I was in front of a jury I might have an opinion, but I don't at this point," Murnion said. "Whatever his version is, he did agree that he basically threw the gun away and withheld that information from authorities and in fact concealed it."
Murnion said the $5,583 in restitution was to cover overtime and mileage incurred by investigators.
Dolin declined comment when reached by the AP by telephone Monday.
Judge McKeon does not have to accept the plea deal, which was signed in September and is far more lenient than the ten years in prison and $50,000 fine possible with the most serious charge of evidence tampering.
Murnion said the reduced penalties detailed in the agreement were fair, and reflected in part Dolin's cooperation with authorities since he first admitted to making up the drive-by shooting.
Link
Douche...