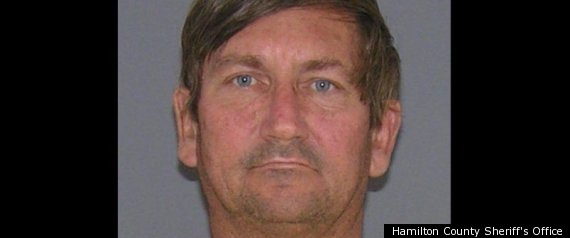 Authorities in Ohio have arrested a junkyard security guard on charges of blackmailing a teenage girl into having sex after she allegedly broke into the junkyard.
According to court documents, Marshall Sheldon, 59, was working at a junkyard in North Bend, a small town about 25 miles west of Cincinnati, on Wednesday afternoon, when he
caught a 17-year-old girl stealing scrap metal
.
Sheldon allegedly grabbed the victim and told her "unless she did something for him, he was going to call the police and have her arrested," the arrest affidavit states. Sheldon allegedly attempted to unbutton the girl's pants but gave up when she struggled. He then asked her to perform oral sex on him, which she did, according to court documents.
Following the alleged sex act, the girl went home and told her mother what happened. The two then
returned to the junkyard to confront Sheldon
, who was staying inside a bus on the property. When the girl and her mother -- both of whom were allegedly armed with tools -- approached him, Sheldon locked himself inside the bus and called police.
"They're busting the windows out of the side of the bus. ... I'm cut [and] bleeding from the glass flying out of the window," Sheldon told the 911 dispatcher.
When questioned by police, Sheldon admitted to the allegations and was charged with ****, according to the documents.
On Thursday, Sheldon made his first court appearance on a felony **** charge in Hamilton County Municipal Court before Judge Matthew W. Fellerhoff.
"The court takes these allegations very seriously,"
Fellerhoff told Sheldon, according to The Cincinnati Enquirer
. "Nobody deserves that sort of treatment, based on the allegations."
Following the brief proceeding, Sheldon was ordered held on $10,000 bond.
Sheldon did not return calls from The Huffington Post today.
Link