Summer Michelle Hansen is accused of having sex with multiple students on school grounds.
A special education teacher at a Corona, Calif., high school is accused of having sex with multiple students on school grounds, and police say they expect more victims to come forward.
On Thursday, Corona Police arrested
Summer Michelle Hansen
, 31, on suspicion of multiple counts of unlawful sexual intercourse with a minor and oral copulation of a minor, Sgt. Brent Nelson told KTLA.
Although the investigation includes current students at Centennial High School in Corona, a school district spokesperson told the station that none of the boys involved so far were special education students taught by Hansen. The investigation is ongoing.
According to KABC, an
investigation of Hansen was launched Tuesday
after a former student at the school came forward and told officials that he had a sexual relationship with the teacher.
During the course of their investigation, the police identified multiple victims under the age of 18. The alleged
sexual contact is believed to have occurred on school grounds
at Centennial High School in Corona, according to the Los Angeles Times.
Police suspect Hansen may have had sexual contact with other students that have yet to be identified, and are encouraging parents of boys who attend the high school to discuss any contact they may have had with the teacher.
School district officials said Hansen had passed background checks required of all teachers before she was hired in 2008. Parents were shocked to learn of the allegations against Hansen, who is a married mother of three children.
"It surprises me that any 31-year-old adult, married woman is having sex with a child, teacher or otherwise," parent Angela Thompson told KTLA.
According to the station, Hansen is being held on $150,000 bail. No charges had been filed as of Friday morning.
Summer Michelle Hansen Mugshot
: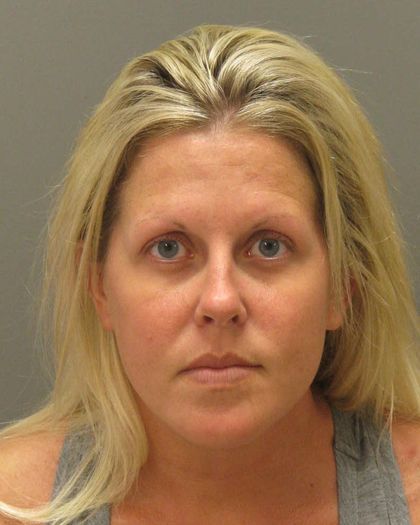 Photo: Corona Police Department
Link
I guess she likes the big tongues...