I want to have L'il Jimmy's babies
I think I'm going to have nightmares. I stumbled upon a link for "The World's Most Bizarre Birth Defects" and for some reason decided to click.
Here are a few highlights:
Cyclops Baby:
Twin, kind of: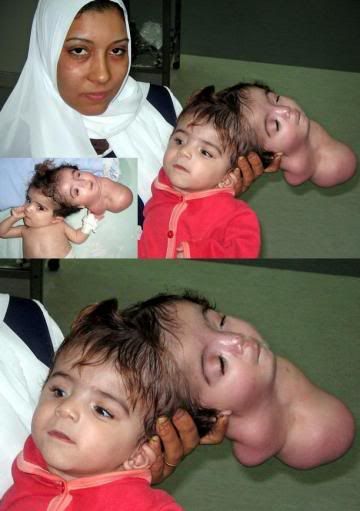 http://www.body-philosophy.net/worlds_strangest_birth_defects?page=0,0
This is wrong on so many levels.