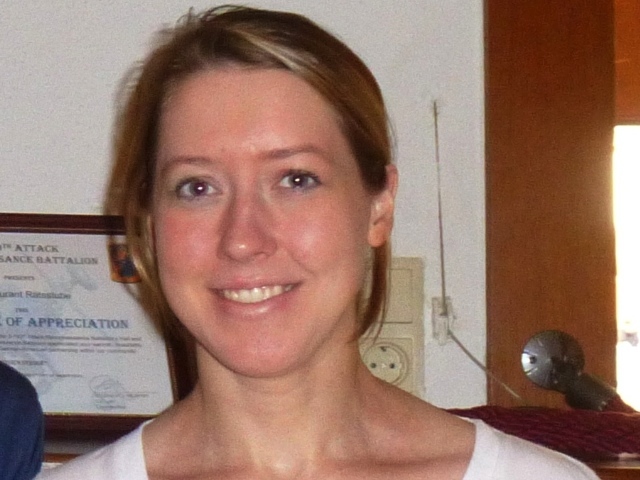 An Indiana woman vanished from an airport just moments before she was set to board an airplane with her family.
Jeanne Rysiewicz, 26, was last seen on September 16
at 6:00 p.m., in line with her family at DFW International Airport in Texas.
"We were ready to board the plane and we looked around and Jeanne was still in line," her father, Edward Rysiewicz, told CBS DFW. "She was like 2 or 3 people behind us."
Her mother, Barbara Rysiewicz, remembers getting on the plane and quickly realizing her daughter had not boarded. "I got off right away and I couldn't find her anywhere," she said.
The Rysiewicz family had been visiting Texas for the wedding reception of Jeanne's older sister.
Security footage shows Jeanne Rysiewicz walking out the airport alone, and her dead cell phone was located outside, near the terminal where she was last seen. Airport spokesman David Magaña said there is no indication of foul play.
Barbara Rysiewicz told
the
New York Daily News
that she believes her daughter left the airport of her own free will, though she is not sure why. She noted her daughter had recently gone through a bad break-up and had been sleeping a lot.
"We just want to say we love her, and if she needed to sort things out, it's fine," she told the paper.
Jeanne Rysiewicz is described as 5'5", 115 pounds, with light brown hair and blue eyes. She was last seen wearing a black hoodie, gray pants and brown shoes.
Link