2019 is the Year of the Earth Pig!
(Lunar calendar)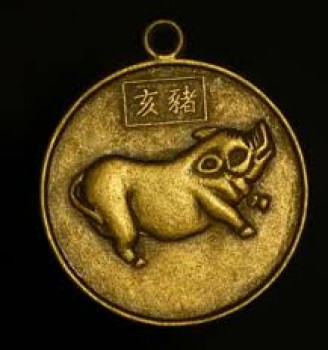 It is tradition so it has to be true!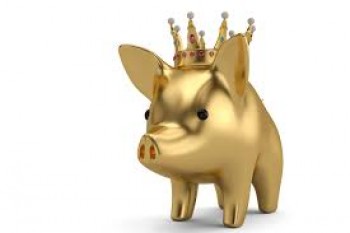 I expect good luck to come from pigs...
rub rub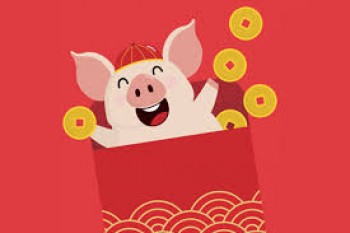 Please let it to be a year of bad movies!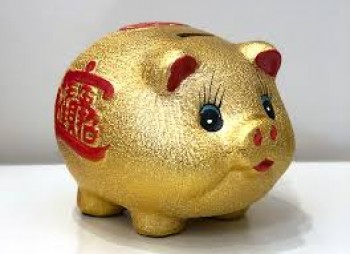 (don't open them up until the end of the year....)
From:
https://en.wikipedia.org/wiki/Pig_(zodiac)
"
According to the myths, the Pig was the last to arrive when the Jade Emperor called for the great meeting. Other sources said that Buddha called for a great meeting when he was about to leave the Earth. The Pig came in last.
Legend has it that just as the emperor was about to call it a day, an oink and squeal was heard from a little Pig. The term "lazy Pig" is due here as the Pig got hungry during the race, promptly stopped for a feast then fell asleep. After the nap, the Pig continued the race and was named the 12th and last animal of the zodiac cycle.[5]
Other sources say that given his very stout form, he was just too slow a swimmer, and thus he could not do anything against the other animals.
"
"
The Pig and the Elements
The natural element of the Pig is Water. Thus, it is commonly associated with emotions and intuitions. Yet, given that along with the elements (called the Celestial stem), the animal zodiac (called the Earthly stem) also follows a cycle, each of the elements affect the characteristic of the same Earthly stem.
However, the Pig is yin, and thus only the negative aspects of the elements can be attached to them, thus only 5 kinds of Pigs are found in the zodiac. They are the following:
乙亥 (yǐhài) – The Wood Pig
丁亥 (dīnghài) – The Fire Pig
己亥 (jǐhài) – The Earth Pig
辛亥 (xīnhài) – The Metal Pig
癸亥 (guǐhài) – The Water Pig
"
"
Relationship with other signs
The Pig belongs to the fourth Trine of the Chinese zodiac. It is most compatible with the Rabbit. The gentle and sensitive Goat is most compatible with the Pig. Two Pigs can get along well with each other. It is said that the relationship between these three archetypes work best as they strive for aestheticism, beauty, and a more philosophical, and intellectual approach in life. Their calm nature gives them great leadership abilities.
They are artistic, refined, intuitive, intelligent, and well-mannered. These souls love the preliminaries in love, and are fine artists in their lovemaking. The Rabbit, Goat, and Pig have been bestowed with calmer natures than the other nine signs.
These three are compassionately aware, yet detached and resigned to their condition. They seek beauty and a sensitive love. They are caring, unique, self-sacrificing, obliging, sensible, creative, empathetic, tactful, and prudent. They can also be naive, pedantic, insecure, cunning, indecisive, and pessimistic.
The Snake is said to be incompatible with the Pig, and is the opposite from that of the reserved and contemplative Snake.
"