KFC Japan's Bacon Potato Fritters Look Pretty Awesome
Posted: 09/24/2012 12:12 pm EDT
The website Brand Eating brings word that KFC Japan is offering a limited time item of
bacon potato fritters
. Essentially, it's mashed potatoes mixed with bacon, herbs and sour cream that are then battered and fried.
We've got to agree with Brand Eating that this item sounds pretty good (better than KFC Singapore's
Shrimp Stars and Fish Donuts
at least) -- it would certainly be a departure for this to appear on an American menu, but it does combine a lot of America's favorite foods. And, think about how many other successful potato and bacon fried combos already exist in the States? We're totally ready for the next level.
Check it out: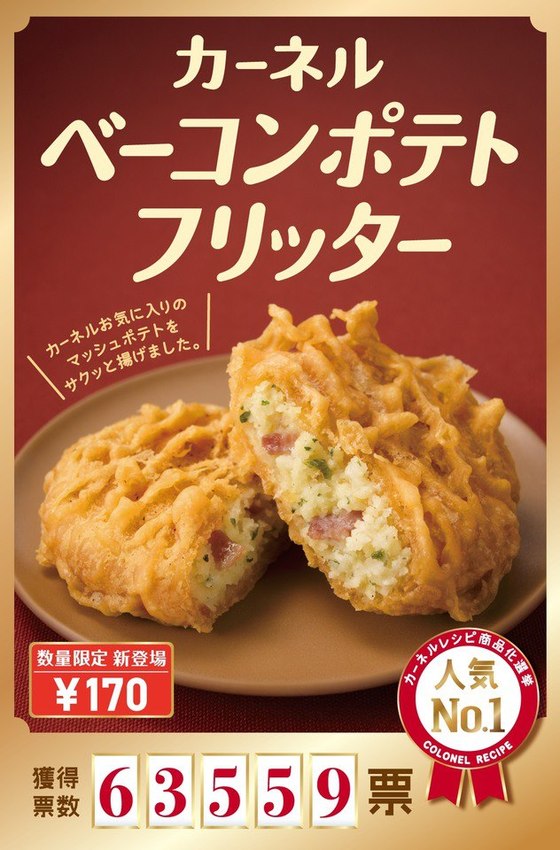 http://www.huffingtonpost.com/2012/09/24/kfc-japans-bacon-potato-fritters_n_1909531.html
That does look pretty fucking yummy.