Kristen Stewart, Mischa Barton voted 'least sexy actresses'
Published Wednesday, Feb 20 2013, 6:35am EST | By
Digital Spy
|
3 comments
Recommend
13
Tweet
15
0
Submit

Twilight
starlet Kristen Stewart has been voted the least sexy actress in Hollywood in a recent online poll.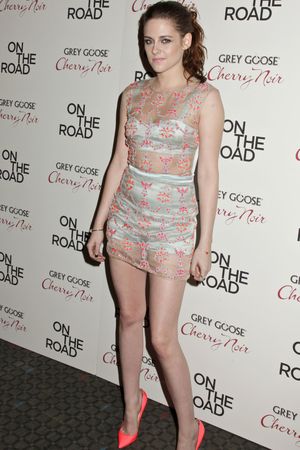 © Rex Features / Startraks Photo/Rex Features
© WENN / Adriana M. Barraza/WENN.com
The 22-year-old actress, who is set to appear in upcoming comedy drama
The Big Shoe
, beat fellow stars Sarah Jessica Parker,
Lindsay Lohan
and Mischa Barton to top the survey conducted by men's gadget website MenKind.
A spokesperson for MenKind explained: "Our Oscars poll has been a fascinating insight into the minds of British men. It's shown that sexiness is far more than appearance.
"They were turned off by volatile and moody actresses as well as ice queens. And they don't want to see unhealthily skinny starlets on the big screen."
The annual 85th Academy Awards,
hosted by Seth MacFarlane
, are set to take place this Sunday (February 24).
Other actresses in the top 10 included Uma Thurman and Oscar-winner Hilary Swank.
Read more:
http://www.digitalspy.com/celebrity/news/a460183/kristen-stewart-mischa-barton-voted-least-sexy-actresses.html#ixzz2LRt2E9Mk
Follow us:
@digitalspy on Twitter
|
digitalspyuk on Facebook
Go to the link for the rest. You know what is not on there? Fatties. You really trying to tell me Kristen Stewart is less sexy than Queen Latifah? Gooooooo fuck yourselves.