remember when the "Arab Spring" Libyan flag from early March looked this this..
and now all the sudden it looks like this?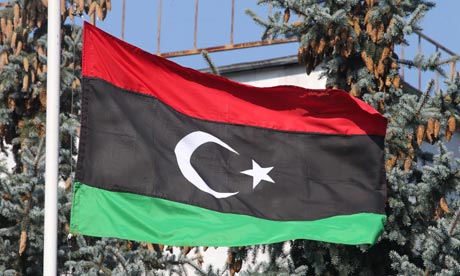 hmmmm...
The fuck are you talking about? That was the old pre-Gaddafi flag.
And they raised it as early as February:
http://www.hindustantimes.com/photos-news/Photos-World/Libyaprotest/Article4-665951.aspx
Who told you should be fauxraged about their flag Jordan?