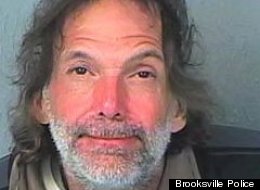 Always low prices. Always Florida.
Florida man
Timothy Carr was arrested after allegedly driving drunk inside a Walmart
. Police say Carr, a transient, was spotted around 9 p.m. Sunday drunk and behind the wheel of a motorized shopping cart, WFLA reports.
While driving the cart, Carr was allegedly drinking an alcoholic beverage he had taken off the shelf inside the store. He was knocking items off of shelves as he drove, according to police.
Carr allegedly told police he was a transient, and that he did not have money to pay for the alcohol. He was arrested on
charges of disorderly intoxication and retail theft
, according to WFLX. Because he has been arrested twice before for retail theft, this arrest was a felony.
Carr is by no means the first to be accused of driving drunk in a vehicle that's far from street-legal. In May,
Joe Bruss pleaded guilty to driving a Zamboni drunk
while cleaning the ice for pee-wee hockey players in Minnesota.
And in 2009,
Kile Wygle was charged with drunk driving after allegedly crashing a motorized bar stool
powered by a deconstructed lawn mower.
Link