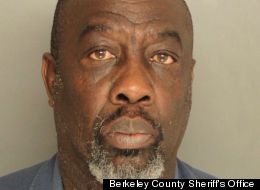 Police say they were horrified to find more than 200 dead dogs and 45 dogs in "very poor condition" in the backyard of Loney L. Garrett on Tuesday morning.
Deputies say most of the dogs died of neglect, but
some were found with bullet holes in their heads
, WCSC reported.
Officials also allegedly found
more than 100 dog skulls behind the Goose Creek, S.C. home
, according to Goose Creek Patch. The emaciated 45 living dogs "may not survive."
Garrett is currently charged with ill-treatment of animals, but charges will likely be added.
Authorities are still searching his backyard, according to Dan Moon, Berkeley County Sheriff's Office spokesperson. A search team is marking spots where they find bones and carcasses.
"It's a terrible, stinking, sloppy, terribly unhealthy situation back here," Moon told Patch.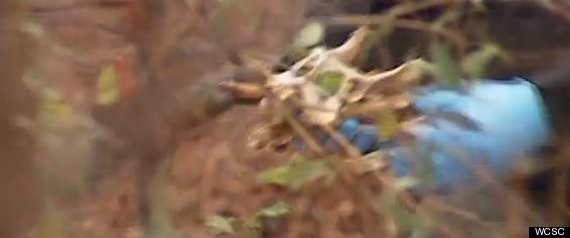 For more than a week, residents complained to authorities of odors and signs of animal abuse, according to WCSC. Tuesday morning, Berkeley officials acquired a warrant to search the property.
"There are, I want to say thousands of dog bones behind this property," Moon said to WCSC.
A neighbor told WCSC that she'd called authorities about Garrett's animal abuse four years ago when
she first witnessed dog skeletons in a ditch behind his house
.
Garrett remains in Berkeley County Detention Center.
No bond has been set.
Link
Savage...