Dec 8, 2004
49,328
21,222
693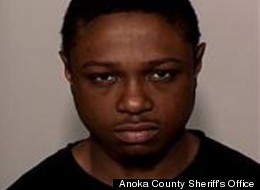 Kenneth Turner allegedly assaulted his pregnant ex-girlfriend, stomping on her stomach in an attempt to kill her unborn baby.
A Minnesota man is charged with attempted murder of an unborn child and domestic assault for allegedly stomping on the stomach of his pregnant ex-girlfriend.
Kenneth Turner went to his ex-girlfriend's apartment in Fridley early Friday morning and allegedly assaulted her for three hours, kicking, punching, and choking the woman during an argument about their relationship,
local CBS affiliate WCCO reported
. At one point, Turner allegedly ordered her to lie on her back on the bed and then used both feet to stomp on her stomach,
according to criminal charges obtained by the Minneapolis Star Tribune
.
The victim told authorities that she is two months pregnant and, during the attack, Turner said she "did not deserve the baby" and that he was going to kill it,
KARE 11 reported
.
While the woman experienced vaginal bleeding and abdominal pain, the Star Tribune reports that it is not yet clear whether the fetus suffered any permanent injuries.
Turner's bail has been set at $500,000 and he is forbidden from having contact with the victim. He is scheduled to appear in court on May 14.
Link