SAN JUAN, Puerto Rico (AP) -- A U.S. woman has disappeared while vacationing in Aruba, and authorities said Tuesday that police detained her travel partner because his statements about the incident had raised questions.
Robyn Gardner, 35, of Frederick, Maryland,
vanished after snorkeling with her companion
off the western tip of the Caribbean island Aug. 2, said Ann Angela, a spokeswoman for the prosecutor's office. She said police immediately launched an extensive search of the water and shore but turned up nothing and Gardner is still listed as missing.
As the official search ended Saturday, the man who accompanied Gardner to the island sought to fly back to the U.S. but he was detained at the airport.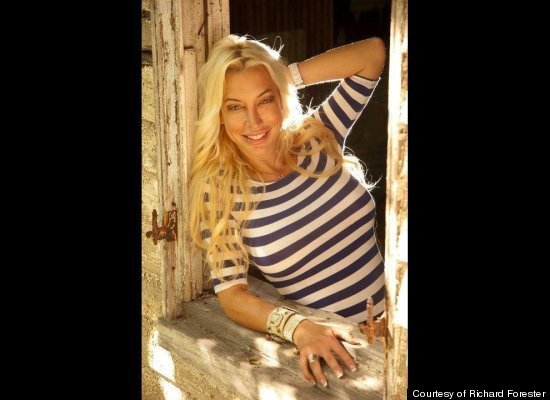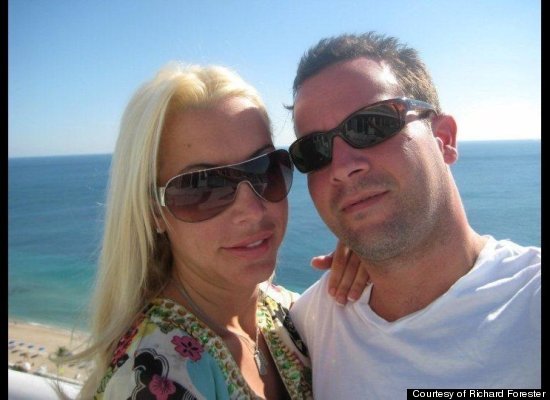 This undated handout photo, shows Robyn Gardner, 35, of Frederick, Maryland and her boyfriend Richard Forester. The prosecutor's office in Aruba said Gardner has gone missing in the Caribbean island after she went snorkeling with travel partner Gary V. Giordano, 50, who was later detained by the police and is being investigated on suspicion of involvement in her disappearance. Richard Forester was not in Aruba.
"Statements made by the traveling companion led to such questions that on Friday, Aug. 5, 2011, it was decided to detain him for further questioning on the possible drowning of the woman," the prosecutor's office said in a statement.
Authorities referred to the man only by his initials, but his lawyer identified him as Gary V. Giordano, 50.
Island officials declined to say what precisely led them to stop Giordano or to provide many details about the case.
The newspaper Aruba Today said Giordano was detained because he bought a ticket to leave the island after earlier agreeing to stay and help the missing woman's mother search for her and to cooperate with the investigation into her disappearance.
Aruba has experience dealing with missing person cases following the still unsolved disappearance of Alabama teenager Natalee Holloway during a high school class trip to the island in 2005. Her remains were never found and the main suspect, Joran van der Sloot, is in jail in Peru on charges of killing a 21-year-old woman last May.
Giordano's Aruban lawyer, Michael Lopez, said his client was being unjustly held.
"Our client emphatically denies being involved in any malicious act concerning his friend and consequently does not consider himself a suspect," Lopez said in a written statement provided to The Associated Press.
The two Americans had been in Aruba a couple of days when they decided to go snorkeling in the area known as Baby Beach, Lopez said. He said the pair eventually realized they were being pulled out to sea by the current and Giordano tapped on Gardner's leg to signal that they should swim back. When he got to shore, he noticed she wasn't with him and ran to get help after looking for her unsuccessfully in the water, the lawyer said.
Lopez said that in the following days, Giordano assisted with the search and answered questions from police. He said his client waited until the woman's mother arrived before he decided he should return to the U.S. Giordano says he was given permission to leave by an official at the U.S. consulate on the nearby island of Curacao, the lawyer said.
The U.S. vice consul, Winnie Hofstetter, declined to comment on the case.
Lopez said that after being detained, Giordano initially declined to cooperate further with prosecutors and police because he felt he was being wrongly detained.
"As judicial representative of our client we can say that after reading and analyzing everything there is until now in his case file, there is no concrete or direct indication that our client might be involved in any illicit act concerning his friend," Lopez said.
Giordano is from Gaithersburg, Maryland. His lawyer said he runs an employment agency.
Gardner, a 5-foot-5-inch blonde with prominent tattoos on her arm, rib cage and right bicep, had worked in the past as a patient care coordinator at a dental office in Bethesda, Maryland, said Richard A. Forester, who said he was her boyfriend.
Forester said Gardner lived much of the time with him in Rockville, Maryland and had said that she and Giordano were platonic friends. The pair were scheduled to spend about five days in Aruba, Forester said.
"I'm starting to believe that's not true," Forester said in a phone interview. "I'm starting to believe there was some romantic thing."
Forester said he and Gardner had been in contact through Facebook until just before she disappeared. After she vanished, her Google Chat indicators showed she was active on Gmail, then on but not active, and finally off, he said. It seemed to indicate that she or someone else had been on her Gmail account, he said.
"I'm terrified as to what may have happened to her," he said. "I'm sad and scared that I might not see her again. I love her very much and all I am concerned about is that she gets home safely."
Link
Wonder if he bought her a rock coat...