Mike Tyson's show coming to Broadway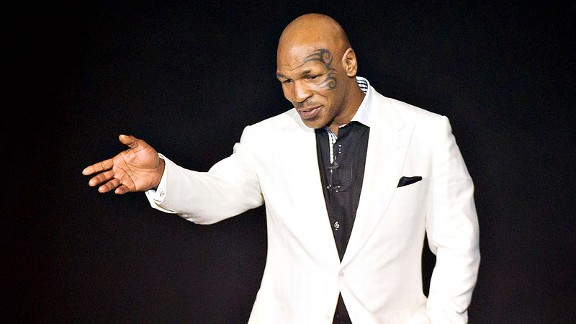 AP Photo/Erik KabikFormer heavyweight champion Mike Tyson started his one-man show in Las Vegas.
Acclaimed Broadway producer James L. Nederlander announced today that boxing legend Mike Tyson will star in an autobiographical one-man show for a limited run at the Longacre Theater in New York City. The show "Mike Tyson: Undisputed Truth" will be helmed by legendary director Spike Lee. The play will run for an exclusive six-night limited engagement beginning Tuesday, July 31, through Sunday, Aug. 5. Tickets are available today at
www.telecharge.com
.
"It is an honor to work with Spike Lee," Tyson told media in New York today. "I have always admired his work. Sharing the highlights and lowlights of my life with New York is especially important to me as I was born and raised in Brooklyn. I am thrilled to bring the story to Broadway."
http://espn.go.com/blog/playbook/trending/post/_/id/3586/mike-tysons-show-to-be-on-broadway