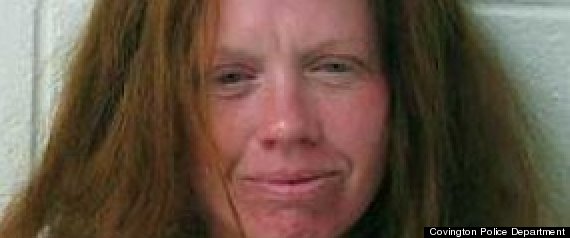 Mary Amber Moore
A mom is accused of leaving her 5-year-old son in torrid heat while she shopped at a Covington, Ga., Kmart on Saturday.
Mary Amber Moore,
32, allegedly told her son to stay in her car under a towel on the floor so people wouldn't see him, according to the Covington News.
When police arrived, after receiving complaints from concerned passersby, the temperature was 89 degrees and the car was in full-sunlight, the paper reports.
Witnesses told police the boy was "sitting inside a car, with all the windows rolled up, crying" according to the Covington News.
The Atlanta Journal-Constitution reports that officers went into
Kmart and arrested Moore,
who is also accused of illegally obtaining prescription pills that were allegedly found in her car.
Mommyish blogger Eve Vawter writes
that these types of situations call for concerned citizens to take matters into their own hands:
I think we should all form a vigilante group and wander discount store parking lots and rescue kids and pets left in hot cars. I will buy us all frappes if you design the logo for our Mommy Hot Car Rescue league!​
​
Leaning towards pill popper....