A guy my brother works with was giving away some puppies. Being a huge animal lover and already wanting another dog, I had to get one.
Meet Bones, AKA Leonard McCoy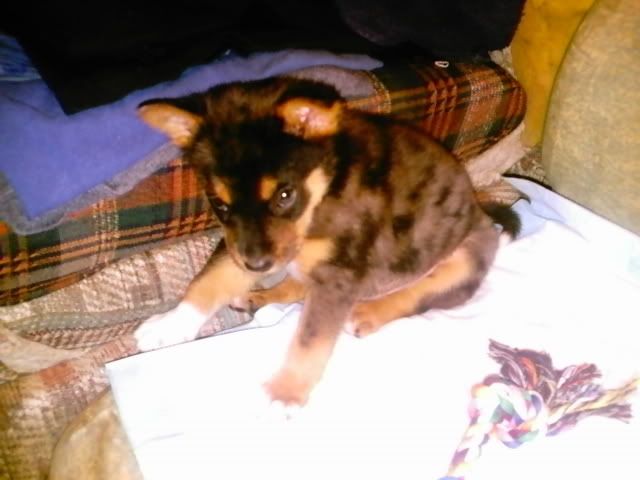 The father is an Australian Shepard, they weren't quite sure what the mother was, but she looked to me to be a German Shepard.
Does anyone know of any good sites about dog training. Tips on housebreaking, teaching of simple commands, etc.?
I'd like to find a good forum some place where I can discuss these topics with other dog owners.