Plan to Widen Availability of Morning-After Pill Is Rejected

By GARDINER HARRIS
Published: December 7, 2011
WASHINGTON — Health and Human Services Secretary Kathleen Sebelius overruled the Food and Drug Administration's decision Wednesday that emergency contraceptives be sold freely over the counter, including to teenagers 16 years old and younger.
The pill, called Plan B One-Step, has been available without a prescription to women 17 and older, but those 16 and younger have needed a prescription — and still will because of Ms. Sibelius's decision. In some states, pharmacists can write the prescription on the spot for teenagers. But the restrictions have meant the pills were only dispensed from behind the counter — making them more difficult for everyone to get. The pill, if taken after unprotected sex, halves the risk of a pregnancy.
Under the law, Ms. Sebelius has the authority to overrule the agency, but no health secretary has ever done so, according to an F.D.A. spokeswoman. Her decision on an emotional issue that touches on parental involvement in birth control for teenaged children is likely to have powerful political reverberations in a presidential election season.
The pill's maker, Teva Pharmaceuticals, had applied to make Plan B easily accessible to everyone. In a statement, the commissioner of the drug administration, Dr. Margaret A. Hamburg, wrote that all the studies and experts agreed that young women would benefit from having easy access to Plan B.
The agency's scientists, she wrote, "determined that the product was safe and effective in adolescent females, that adolescent females understood the product was not for routine use, and that the product would not protect them against sexually transmitted disease."
"Additionally, the data supported a finding that adolescent females could use Plan B One-Step properly without the intervention of a healthcare provider," she wrote.
After reviewing the scientists' determination, Dr. Hamburg wrote that she agreed "that there is adequate and reasonable, well-supported and science-based evidence that Plan B One-Step is safe and effective and should be approved for nonprescription use for all females of child-bearing potential."
But on Wednesday morning, Ms. Sebelius sent Dr. Hamburg a note saying that she did not agree, so the agency was rejecting the application for the change.
In a statement, Ms. Sebelius said that the drug's manufacturer had failed to study whether girls as young as 11 years old could use Plan B safely. And since about 10 percent of girls are capable of bearing children as early as 11, those girls need to be studied as well, she wrote.
"After careful consideration of the F.D.A. summary review, I have concluded that the data submitted by Teva do not conclusively establish that Plan B One-Step should be made available over the counter for all girls of reproductive age," Ms. Sebelius wrote.
The decision ensures that Plan B will continue to be far more important as a political issue than for public health. Though the pill has been found to be safe, experts said that wider availability would likely have little to no measurable effect on pregnancy and abortion rates.
Even when young women are given free emergency contraceptives, they rarely take them after unprotected sex, studies have found. Women often miscalculate their menstrual cycle, or do not understand the risks of unprotected sex. As of now, half of all pregnancies are unplanned, more than 40 percent of children are born to unwed mothers, and 1.2 million abortions are performed every year involving one in every 50 women of reproductive age.
Plan B contains 1.5 milligrams of a synthetic version of the female hormone progesterone that is found in lower doses in daily contraceptive pills. It should be taken as soon as possible after sex since it gradually loses effectiveness, which is why advocates have pushed for years to make it available on store shelves. The drug's principal effect is to prevent ovulation, but it may also make the lining of the uterus less hospitable to a fertilized egg. This latter effect — shared by all hormonal and intrauterine contraceptives — makes it anathema to antiabortion activists. Plan B has no effect on established pregnancies, and it is not an abortion pill nor is it related to RU-486.
Women who have unprotected intercourse have about 1 chance in 20 of becoming pregnant. Those who take Plan B within three days cut that risk to about 1 in 40.
"Very few medications are this simple, convenient and safe," said Dr. Kathleen Hill-Besinque, an assistant dean at the University of Southern California School of Pharmacy.
Jeanne Monahan of the Family Research Council, a conservative advocacy group, said that making Plan B available to young women without a prescription would mean fewer chances that doctors would be able to save them from sexual exploitation, abuse and related diseases. "Most people would agree that more medical care and more attention by medical professionals for young people is a good thing," she said.
The American Medical Association, the American Congress of Obstetricians and Gynecologists, and the American Academy of Pediatrics have endorsed over-the-counter access to emergency contraception.
Plan B was approved in 1999 as a prescription-only product, and it initially had few sales. In 2003, advocates filed an application for over-the-counter sales. An expert advisory committee recommended approval, and scientists within the Food and Drug Administration unanimously supported that recommendation. Their rationale was simple: women can decide on their own when they need to take it, the drug is effective and its risks are minimal — particularly compared with pregnancy. But in a highly unusual move, top agency officials rejected the application because, some said later, they feared being fired if they approved it.
The agency delayed reconsideration for years despite promises by top Bush administration officials to do so. Then in 2006, the Bush administration allowed over-the-counter sales to women 18 and older but required a prescription for those 17 and younger.
In 2009, the F.D.A. lowered the easy-access age limit by a year after a federal judge ruled that its decision had been driven by politics and not science. Wednesday's announcement was expected to be the final step in an eight-year process to make Plan B easily accessible to all. Last year, the agency rapidly approved ella, another emergency contraceptive, for prescription use.
Despite negligible effects on pregnancy and abortion rates, sales of emergency contraceptives rose to 4 million units last year, eight times higher than the 500,000 sold in 2004. Amy Niemann, a vice president of Teva Pharmaceutical Industries, the maker of Plan B, said that the company had hoped to sell the product in pharmacies, grocery stores and mass market outlets.
"Sometimes women need emergency contraception when the pharmacy isn't open," Ms. Niemann said.
http://www.nytimes.com/2011/12/08/h...er-sale-of-emergency-contraceptives.html?_r=1
Problem liberals?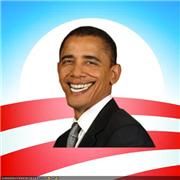 I like it. Making it too readily available to kids would lead to abusing it and relying on it for birth control.