I want to have L'il Jimmy's babies
Yikes.
R&B star Sean Kingston will play slain rap heavyweight Notorious B.I.G. in an upcoming biopic.

The singer, who is dominating the charts with summer hit "Beautiful Girls," has landed the lead role in the movie, which is being produced by Sean 'Diddy' Combs.

Kingston says, "When I first heard about that movie, it was through management. My management told me about it and, you know, I had auditioned for it and I met with the director and I nailed it and he gave me a shot now at being in the movie."

Notorious B.I.G.'s mother, Voletta Wallace, and his two former managers, Wayne Barrow and Mark Pitts, played a key role in casting and were keen to sign up an unknown star for the coveted role.

The rapper--real name Christopher Wallace--was shot to death in March 1997 outside a Los Angeles party.
Sean:

BIGGIE: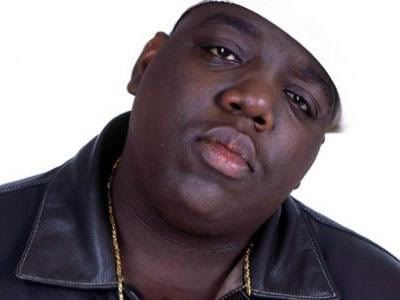 Without sounding racist....do they look alike? They both have that "tilt your head" thing down...