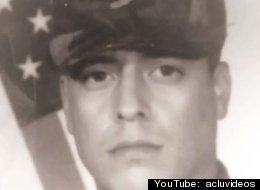 The family of a prisoner who died in one of Maricopa County Sheriff Joe Arpaio's jails filed a lawsuit
Tuesday alleging officers beat the mentally ill man and shot him with a stun gun in an unprovoked attack that marked another example of the "culture of cruelty" in the lockups.
The lawsuit by the family of Ernest Atencio was the latest in a long line of legal claims against Arpaio over jail conditions and treatment.
The suit states the 44-year-old Atencio had an altercation with Phoenix police and jail officers while he was being booked on an assault charge on Dec. 15. He was found unresponsive and died five days later, after his family took him off life support.
The sheriff's office didn't immediately respond to a request for comment on the lawsuit, which requests a jury trial and seeks unspecified general and punitive damages.
Atencio's family filed a $20 million notice of claim – the precursor to a lawsuit – against Phoenix and the sheriff's office in June.
The sheriff's office said last year that Atencio was combative when police brought him into the downtown jail, and he was placed in a "safe cell" to calm down after fighting with deputies.
The agency said Atencio was found unresponsive 15 minutes later, even though he was being monitored by medical staff.
The lawsuit, however, painted a picture of teasing and abuse at the hands of officers who made fun of Atencio's inability to follow directions and encouraged him to make funny faces while his mug shot was taken.
One officer allegedly said authorities should make it the "Mug Shot of the Week," referring to the sheriff's online contest in which people can vote on their favorite booking photo.
Atencio was attacked later by two Phoenix police officers after he refused to take off one of his shoes in a holding tank, the lawsuit states, adding that some of Arpaio's jail officers joined in and formed a "dog pile" atop the prisoner.
A sheriff's officer shot Atencio multiple times with a Taser, and another later struck him as other officers held him down while Atencio cried out in pain, the suit states.
"They knew he was mentally ill," said Mike Manning, a lawyer for the Atencio family who has won damages involving five other deaths at the jails. "They knew he was not on drugs. They knew he wasn't combative."
A county medical examiner's report released in May said Atencio died of complications from cardiac arrest and the manner of death was undetermined.
Cari Gerchick, a spokeswoman for Maricopa County, which was also sued, and the Phoenix Police Department, another target of the lawsuit, both declined to comment.
Arpaio rose to national prominence over the past 19 years by toughening conditions in his jails. He housed inmates in canvas tents during Phoenix's triple-digit summer heat, made them wear pink underwear and banned cigarettes and porn magazines.
The conditions have prompted complaints about brutality.
The county has paid more than $24 million in claims over its jails since Arpaio took office in 1993.
Link