I consider myself to be pretty decent in the kitchen, been cooking since I was a kid and I love to cook. I'm not gonna call myself a chef or even amateur chef, just a guy that kinda "wings it" but I do get a lot of compliments. It's great having family and friends over, eating and drinking....I love that shit.
For a long time, I've wanted to go to school to refine my skills and get some professional training....possibly to pursue a career in the culinary field. I have an opportunity to attend the Long Island Culinary Academy in March and I'm gonna jump on it.
Anyway...
I know a lot of you baggers like to cook so, lets see some pics of your creations. I'll kick things off with a couple of old shots and throw some more up later.
Loaded Nachos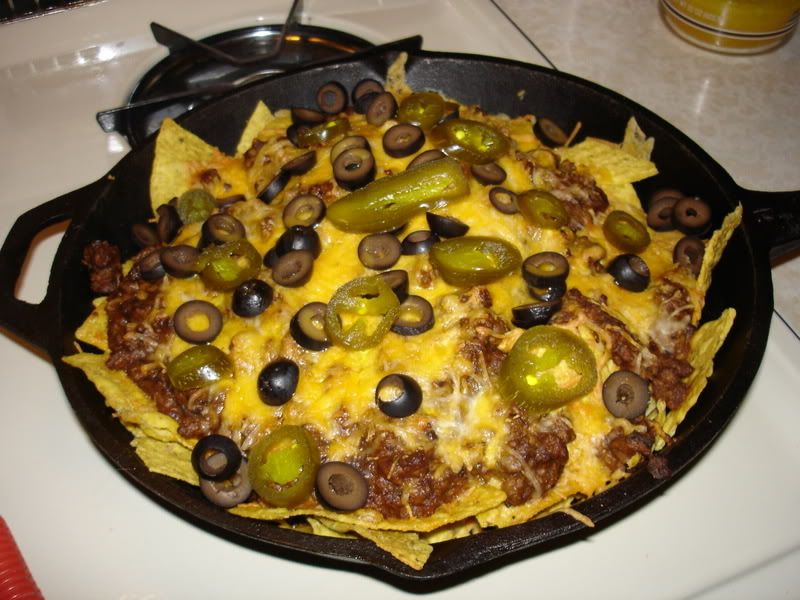 Mmmmm.......Stuffed Shells. (There's pancetta in there.....PANCETTA!)