Didn't exactly kill him but........
Texas mom shoots man trying to take car with her kids inside at gas station: 'I hope that woke him up'
By
Katherine Lam
| Fox News
A Texas mother said she didn't think twice about shooting a would-be carjacker when the man jumped into her vehicle at a Dallas gas station while her two sons were in the backseat.
Michelle Booker-Hicks was at the Shell station along Interstate 35 around 10 p.m. Wednesday when Ricky Wright, 36, attempted to steal her vehicle while she was paying her gas bill, police said. Booker-Hicks told
FOX4 Dallas
her two sons, ages 2 and 4, were sitting in the backseat at the time.
"I proceeded to jump in my backseat and told the gentleman to stop, to get out the car. He would not get out of the car. He turned around and looked at me. I reached over the armrest to get my glove compartment and that's when I fired at him once I got the gun from my glove compartment," Booker-Hicks recalled to the news station.
Michelle Booker-Hicks said she reached for her gun and fired it once at the would-be carjacker. (KDFW)
Booker-Hicks shot Wright in the face while he was allegedly trying to drive away. He crashed the vehicle into the fence.
"I'm not a killer but I do believe in defending what's mine," the mother of two said. "I hope that woke him up."
Wright was arrested and taken to the hospital for treatment. He is expected to face charges including kidnapping and the unauthorized use of a motor vehicle or carjacking.
Booker-Hicks and her children were not injured in the incident.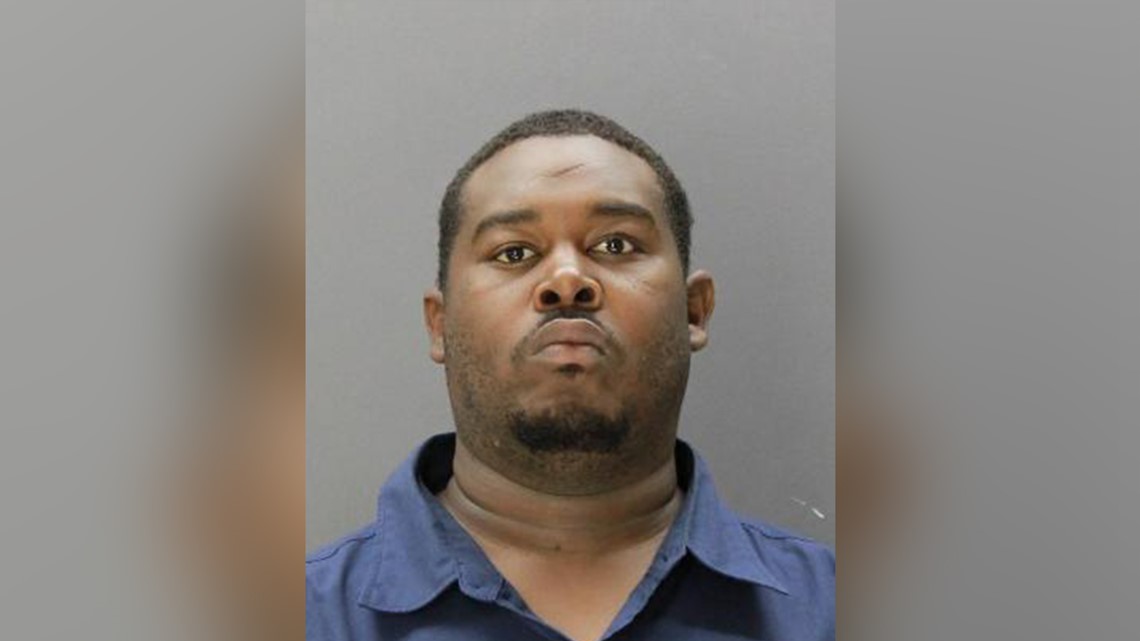 36-year-old Ricky Wright. Oddly ::::cough:::: in a mug shot.
She said she fired only one shot but she almost wishes she would have emptied the whole clip. -
Magazine for fucks sake... and prob wishes she used something like a 357 or 41 magnum... mind you who wants to be cleaning brains out of upholstery...