So here's an idea - build up a big thread full of science fiction recommendations so that people looking for something to read can always refer to the thread.
Instead of having millions of titles and giant lists, let's keep it to one book/series per post, and try to give some info on it so it isn't just dozens of titles with no explanation or order.
-------------------------------------------------------------------------
I'll start with a book that is pretty obscure. Picked it up randomly at Barnes & Noble a few years back and really enjoyed it.
The Book of the Ler - M.A. Foster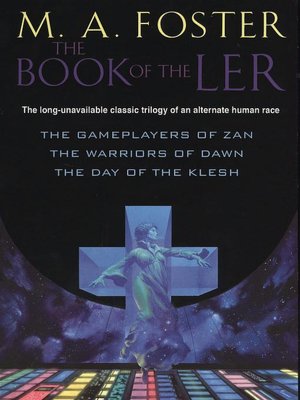 A collection of three out-of-print books that he wrote, so it is basically a trilogy omnibus. Humans attempt to create super humans with genetic engineering and accidentally create the Ler - a subspecies of human that cannot interbreed with man. The three stories cover hundreds of years and show how the Ler and Humans developed side by side. I found his description of their society and family structures especially interesting.