Hilarious, great animation, great stories, random Kung Fu action scenes, and not even slightly politically correct. I can't say enough good things about this show. If you're not watching it you should be. In a post-Imus world shows like these are few and far between.
Ruckus: "When did you get here?"
Freeman: "Huh?"
Ruckus: "I been at the ticket window all day long and I don't remember you buyin no tickets...Robert Freeman..."
Freeman: "Well...I....uhhhh....Got my tickets online!"
Ruckus: "Ah ha! A damn lie! I ain't never met a nigga smart enough to use a Personal Computer. Not even a Macintosh!"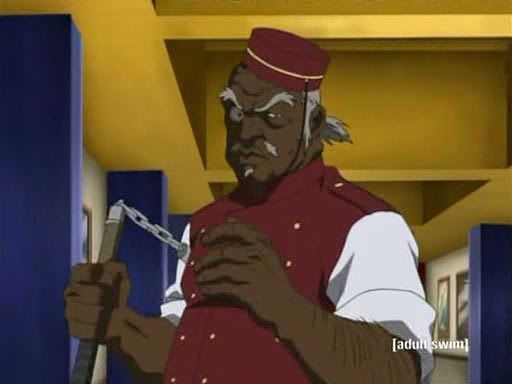 Ninja Ruckus rules.