Well-Known Member
Donator
From the Times (UK) review of the satire book
Woke
by Titania McGrath (Andrew Doyle).
I mention it in this thread because the review does an excellent job of describing what is being satirized.
highlights:
online article is paywalled. this is the print version: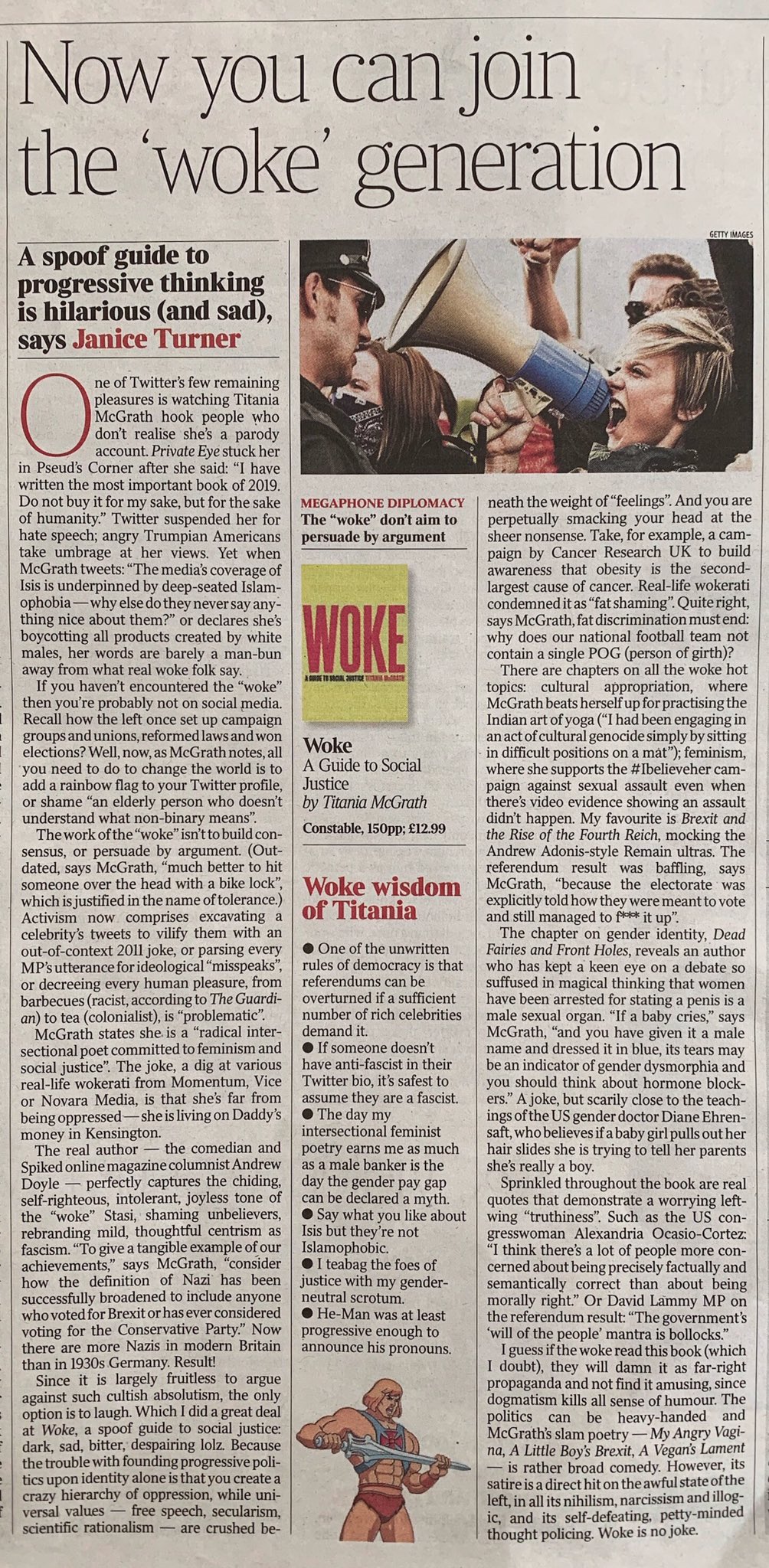 I'm about half way through that now. It's hilarious, as well as a frightening sign of what's to come.
1