You don't see the name Tilde in the 'merica too much.
If the eyes are the window to the soul, what does it mean when a sixth grader has three of them? If nothing else, it could mean it's time to hire a different photographer to take yearbook pictures.
Tilda Nörgaard, who, in real life, has two ordinary peepers,

discovered the addition of a third eyeball

in the middle of her forehead when she opened up her class album.
At first, she could see the humor of having an extra eyeball, but soon got angry, according to her sister, Anna Nörgaard.
"First everyone was laughing, Tilde too, because we thought it was funny," she told the Swedish website The Local.se. "But then we noticed it made her sad and we realized it was actually quite bad that

they never noticed the mistake."
A spokesman for Skolfoto Norden, the photography company responsible for producing the class album had "no good explanation" for why employees were third eye blind.
"When we went back and looked at the original picture, no one had their eyes closed. There wasn't anything that might need correcting," head of photography David Nabb told The Local.
Nabb said the company sometimes retouches the images by digitally cutting and pasting an eye from another student in the picture., but that is only when the students have their eyes closed. That wasn't the case in Nörgaard's photo.
The company has offered Nörgaard $225 in compensation and

will issue corrected yearbooks

where all students will have only two eyes each, UPI reported.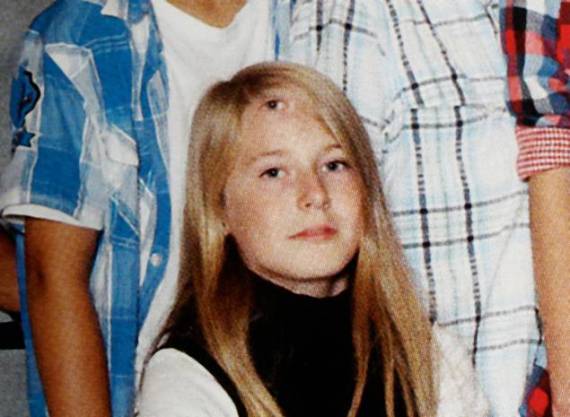 Step right up, pick your joke people.