¡¡¡¡sıʞunɹɹɹɹɹɹɹℲ
Donator
U.S. official: 'High probability' Syria used chemical weapon
By
Michael Martinez. Joe Sterling and Nick Paton Walsh
CNN
updated 7:37 PM EDT, Tue March 19, 2013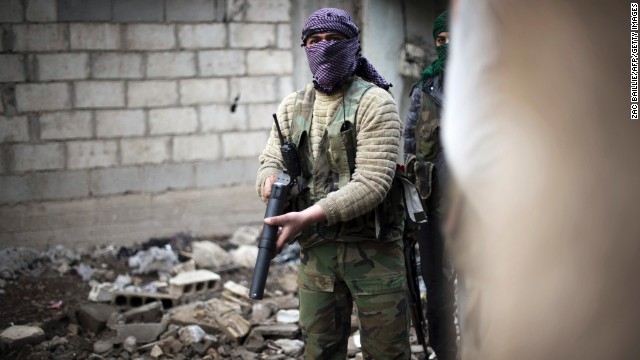 "High probability" chemical arms used in Syria
STORY HIGHLIGHTS
NEW: "Probabilities are very high that we're going into some very dark times," Sen. Feinstein says
NEW: If Syria uses chemical warfare, "this is a game-changer," McDonough says earlier in day
"I have a high probability to believe" chemical arms were used, congressman says
Chairman of U.S. House Intelligence Committee adds final verification is needed
(CNN)
-- There is a "high probability" that Syria deployed chemical weapons in the ongoing civil war, but final verification is needed, the chairman of the U.S. House Intelligence Committee told CNN Tuesday.
"I have a high probability to believe that chemical weapons were used," Chairman Mike Rogers (R-Michigan) told CNN's Wolf Blitzer. "We need that final verification, but given everything we know over the last year and a half, I would come to the conclusion that they are either positioned for use, and ready to do that, or in fact have been used."
Rogers and Sen. Dianne Feinstein (D-California), chairwoman of the Senate Intelligence Committee, struck ominous tones in an interview on CNN's Situation Room about the possibility that Syria had crossed what President Barack Obama has said was a 'red line' that could lead to the United States getting involved militarily in the conflict.
Rogers' statement comes as the specter of chemical weapons attacks in the Syrian civil war emerged Tuesday, with the government and rebels each blaming the other for using such munitions.
Obama administration officials couldn't be immediately reached for comment.
But in remarks earlier Tuesday, White House Chief of Staff Denis McDonough said the president takes the issue of chemical weapons in Syria "very, very seriously."
If reports of chemical warfare are substantiated, McDonough told CNN, "this is a game-changer, and we'll act accordingly."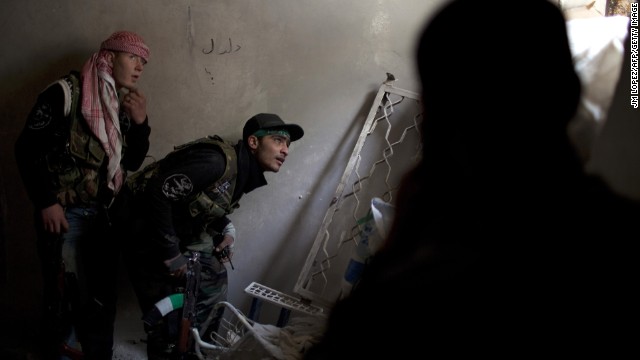 Syrian civil war in photos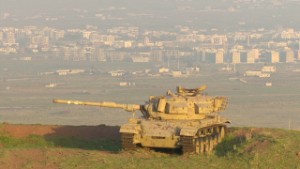 Israelis watching the war next door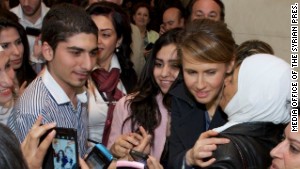 Assad's wife ventures out to the opera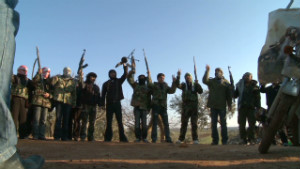 Terrorism vs. revolution in Syria's war
Intelligence Committee members received the same briefing given to the White House, Feinstein said.
Reports of Syrian jet fire into Lebanon called 'significant escalation'
"The White House has to make some decision in this. I think the days are becoming more desperate. The regime is more desperate," Feinstein said in the interview. "We know where the chemical weapons are. It's not a secret that they are there, and I think the probabilities are very high that we're going into some very dark times, and I think the White House needs to be prepared."
Feinstein and Rogers stressed that a final verification is needed.
The embattled government of President
Bashar al-Assad
accused rebels of a deadly chemical weapons missile attack. At least 25 people died and more than 110 others were injured Tuesday in the town of Khan al-Asal in Aleppo province, Syrian state media said, quoting government figures. Rebels rebuffed the claims and blamed the regime.
The town of Ateibeh, in eastern Damascus, endured "fierce shelling with chemical rockets," an opposition group said. An unknown number of casualties were reported.
These claims come amid pressure in the West to arm rebels, long overmatched by the Syrian military and its allies. The United States and other world powers have worried that Syria would consider using its chemical weaponry arsenal against fighters trying to topple the al-Assad government. And there is concern that jihadists who are fighting on the side of the opposition could get their hands on chemical weaponry.
The civil war -- which began two years ago after a government crackdown on Syrian protesters -- has left around 70,000 people dead, the United Nations said, and uprooted more than 1 million people.
Syrian Information Minister Omran al-Zoubi said the missile in Aleppo province was launched from inside Syria, but the launcher came from another country.
"Whoever paid for this weapon in Qatar or any other country and whoever brought this weapon to be used in Syria must be held accountable, whoever they are, a king or a prince, a president or a minister," he said. "Whoever made this decision in the last Arab League meeting is responsible for the mass killing and the use of weapons of destruction."
Jamal al Ward, head of the military office of the Syrian Coalition, said the opposition has "no chemical substances and no mechanism for producing" such weapons.
"The regime has these weapons and everyone knows where they keep them. They have missiles and factories where they make missiles with chemicals. They are the ones capable of using this stuff all over Syria," he said. "I know the (rebel) battalions and the weapons they have in that area and they just don't have chemicals."
Added Ahmed Moaz al-Khatib, head of the Syrian National Coalition: "First, the Syrian regime lies most of the time.... We are against any use of any chemical weapons from any side."
Syrian rebels accused the government of firing a rocket at a police school west of Aleppo, but the rocket landed in the wrong area, striking an area under control by government forces.
The state-run Syrian Arab News Agency, which reported that most of those killed were civilians, showed photos of people being treated in hospitals on its website.
But Louay Almokdad, political and media coordinator for the Free Syrian Army, told CNN that the rebels lack access to chemical weapons and surface-to-surface missiles. He confirmed injuries in an attack in the town, but said it was carried out with a missile possessed only by the regime.
"The area that was targeted is under rebels' control, so it is quite absurd that the regime would accuse us of attacking our own people," he said.
"The Assad regime possesses chemical agents and they already used weapons of mass destruction against its own people, so we do expect the worse from this brutal psychopathic regime," he said. "The international community must take these attacks against our civilian population seriously. It is time to put an end to the daily mass killings in Syria."
An activist Facebook page said the location was between rebel-held and regime-held territory, and it appeared that the blast hit mostly regime soldiers and some civilians in a regime-held area.
As for Ateibeh, the shelling caused deaths and many injuries, "including suffocating and nausea cases and headache, vomiting and hysteria cases," the opposition Local Coordination Committees of Syria said.
"These cases are being documented for the first time in the town and were not seen like this before," the LCC said. There was no immediate government comment about Ateibeh.
Homemade videos show injured people, and others say witnesses talked of people suffocating.
The rest at the link.
http://www.cnn.com/2013/03/19/world/meast/syria-civil-war/index.html?hpt=hp_t1