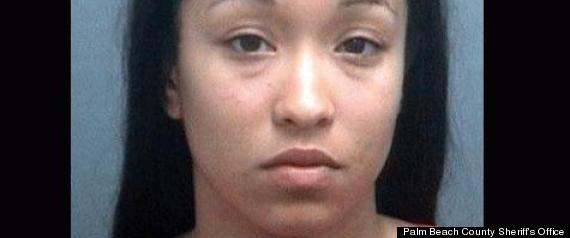 A 25-year-old mother spent more than a day in jail and is facing two charges of child neglect after authorities say she left her two toddlers unattended in the Cruzan Amphitheatre parking lot while she went to the Lil Wayne concert Sunday night.
An amphitheatre employee first spotted the children ages 3 and 5 years old in the parking at about 7 p.m. The children were seen near a Nissan in the lot for more than two hours as concert attendees, some of them drunk, came and went, according to the arrest report.
When the employee eventually questioned the children, they said their mother had gone into the concert. The employee alerted authorities who caught up with Brittany Nicole Harris of West Palm Beach as she left the concert.
"She originally said her cousin brought the kids here, but then she confessed that she came here and left the kids to stay in the car so she could watch the concert," the Palm Beach County Sheriff's deputy wrote in the arrest report.
The state's Department of Children and Families was called to take charge of the children. Harris was released under supervision and on $20,000 bond from the Palm Beach County Jail at 3 a.m. Tuesday.
Link
Wonder why she didn't get her husband to babysit them... :::cough:::